Ariake Japan is undertaking a big expansion from being a natural seasonings specialist to a comprehensive seasonings manufacturer, and is aiming at enhancing its company value.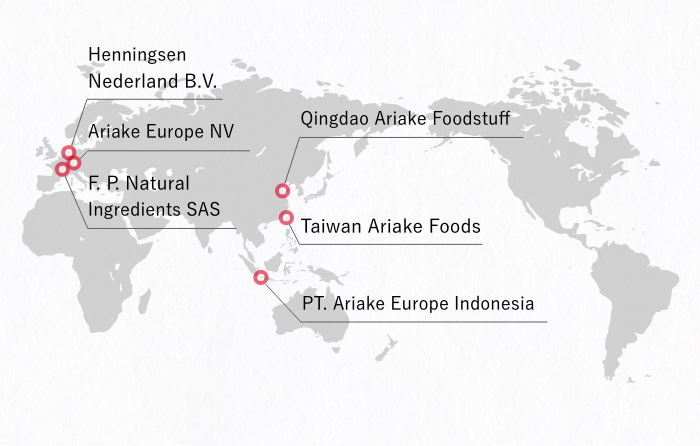 We will enhance the business on a global basis, including full scale operation of the expanded new lines at Kyushu Second Plant, expansion of the existing business, and active development of new business areas.

* Data shown are as of September 2020.