In addition to ordinary food, the R&D Center of Ariake Japan develops also pharmaceuticals and functional food. The R&D Center is a general research institute including a basic research division which scientifically identifies natural ingredients that create taste, and an application research division which develops new products. The center also covers the whole manufacturing operations by research on improving the productivity and quality control.
This section performs a quantitative analysis of soups so as to reflect user needs in our products. The five principal elements of taste deliciousness, sweetness, bitterness, sourness and saltiness are analyzed and respectively quantified to accurately reproduce a taste.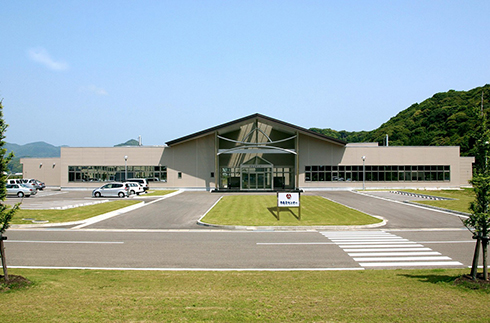 On the basis of the analysis data, the applied research section uses more than 2,000 components to reproduce the taste expected by our customers. Our products, including those of our own brand, are developed from a customer perspective. The scientifically analyzed taste is test-manufactured at a medium-scale pilot plant to check the transition to mass production and confirm quality.